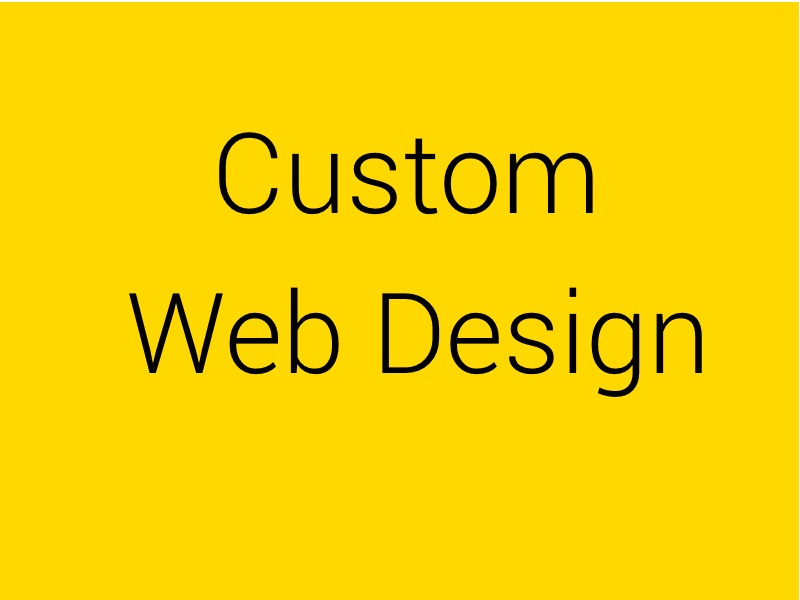 Having a website is extremely important for businesses in terms of marketing, it is also just as important for many other reasons including brand development and customer relationship management.
Whether you are looking to deploy a brand new website for your company or just revise an existing one picking the right web design firm is very important. Whilst there are many website development companies out there not all of them provide custom web design and this is something you should really look out for.
Having a bespoke web design can be beneficial in many ways and the aim of this article is to provide you with 5 of those benefits. Hopefully, these benefits will convince you that bespoke web development is something that you should insist on when getting your company website created.
Freedom of design and layout
One of the most obvious advantages of bespoke web development is that you can have the entire layout build from scratch. This means you have total freedom when designing the site. If you have a really clear idea of what you want from your site this is ideal because you have no restrictions on design.
This website design company in Philippines provide a bespoke design service whereby you can actually submit your own design on paper and have it used as the starting point for your website – this freedom could not be obtained without a bespoke design.
Brand integration
Without a bespoke design it can be very difficult to really tie the site in with your brand. If you are based in Philippines for example you may want to reflect that in the design as you do in your logo and other marketing materials. With a bespoke site you have the ability to tie the entire design into this or any other branding concept.
Creating a unique website
The best web designers will always create a unique website for each client that they work with – this is something you just don't get with an off the shelf website. Having a unique design will really set you aside from the competition and make your company stand out amongst the rest.
Easy to expand
The problem with some readymade sites is that whilst they fit the immediate purpose they are very difficult to expand. It may be that in two years' time your business has evolved a great deal. A bespoke website can easily be changed and adapted to meet the growing needs of the company that it represents.
Add in specialist features
With a custom website design you can easily add in different types of special features. For example you may want to include ecommerce functionality or even just a newsletter subscription facility. With a bespoke websites any type of requirement can be catered for.